The children of St. Georg – a long-term documentary
Author: Hermann Lorenz
Direction: Leslie Franke and Herdolor Lorenz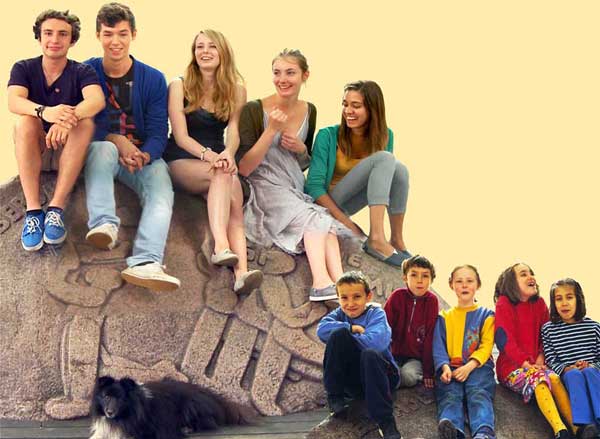 Part 1: Early school years, 90 Min
Teil 2: Teenage years, 93 Min
Method: HDcam
Shooting period: 1999 - 2011
Coproduction of Kernfilm and NDR in collaboration with ARTE.
Part 1 was funded by the "Hamburger Filmförderung" and the "Kuratorium junger deutscher Film"
·Small children and their worries which never appear 'small', because the film-makers take the position of the children so realistically and unfiltered throughout the whole film " Die Welt
"A unique long term study – already now a cult movie" Hamburger Wochenblatt.
"For the viewer, the trip through the multi-faceted world of children is worth it. This long term study is a unique gem in the media landscape of today. Filmbewertungsstelle Wiesbaden
"The truly unbiased real life – pictures from the genuine life of people, something like this is hardly ever shown on TV. This unique long term documentary "The children of St. Georg" is one of those rare opportunities. Westdeutsche Allgemeine
"A touching but nonetheless very funny story", le Monde
"The way the children are shown is documentary in the best sense: observing instead of staged, reserved, not judgmental. As if someone had forgotten to press the stop button and afterwards is amazed by the hidden treasures on the tape. Hamburger Abendblatt.
"At the end of the film it is hard to say goodbye to this group of children. This too is an achievement of the project: that it conveys real interest in a generation, that we consider not damaged, but at least precarious and at risk." FAZ
There are many films about children, but only a few long-term observations of adolescence. So far there hasn't been a film where children themselves describe their world and how it is changing. But now there is the film 'Children from St. Georg'.
Fall 1999, on the threshold to the new millennium: Tamim, Freya, Klara, Mitchel and Nevena start school in St. Georg, a central quarter of Hamburg near the central station. Sixteen different nations in the new class might surprise the viewer – but not the children. They are also used to junkies, but that is not really their world. The world they show us may appear trite and childish to some. But whoever is able to get into it will experience a world full of excitement and ups and downs.
Trailer The children of St. Georg